ABOUT US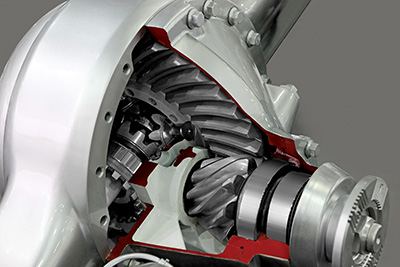 A journey to success, which started for the sake of real stability, grew on the base acting with the belief to turn individual achievements into corporate successes, relying on usage of acknowledge and technology on global level, adopting breakthrough with stability based on cooperation and trust…
Since 1955 from Konya to the world, carrying on the operations to 15.000 m2 covered in totally 25.000 m2 area; ERDIREN continues its development swiftly by considering the expanding and changing market demands with every passing day. Fulfilling the production of crown wheel and pinions and other types of gear sets as original and replacement parts for automobile, commercial vehicle, 4x4 vehicle, tractor, earthmoving equipment and industrial sectors, our company enabled its both physical area and producing capacity above the international standards by means of new investment thrusts actualized in the frame of presented development program.
ERDIREN, which reached the level to produce technological and administrative know-how in its own sector, took place among companies operating across the world with respect to producing, planning and sales volume. Besides, taking place among leading exporters of Turkey, our company has forwarded the quality of ERDIREN to more than 40 countries.
WISH TO REACH GREATER SUCCESSES TOGETHER…
ERDIREN GEAR INDUSTRY
VISION
To become a world leading company that offers rational solutions with qualified technologies, adapts quickly to technological developments, leads the change, emphasizes on user and employee satisfaction and which is the first choice of local and foreign business partners in the sector.
MISSION
Offering products at international quality standards in order to add value to our customers' success and quality.
GALLERY